Joshua Grindle Inn – Mendocino Coast Bed & Breakfast
Situated on two acres, this lovely Victorian home was built in 1879 by the town banker, Joshua Grindle. Serving travelers since 1978, our Mendocino Coast Bed and Breakfast is an enchanting property nestled atop a knoll overlooking the town of Mendocino and Pacific Ocean, just a few blocks away. A short walk will take you to the Mendocino Art Center, galleries, shops, restaurants, cliff top views or the beach.
GOOD MORNING MENDOCINO!
Perfect for watching hummingbirds with a lovely view of our year-round garden, breakfast is served on our spacious veranda and in our Victorian parlor at 8:30am or 9:15am. All guests enjoy an ample breakfast including fresh fruit, yogurt, homemade granola, oatmeal, boiled egg, and our homemade fresh-baked scones.
Coffee and tea are available for take away starting at 7:30 a.m.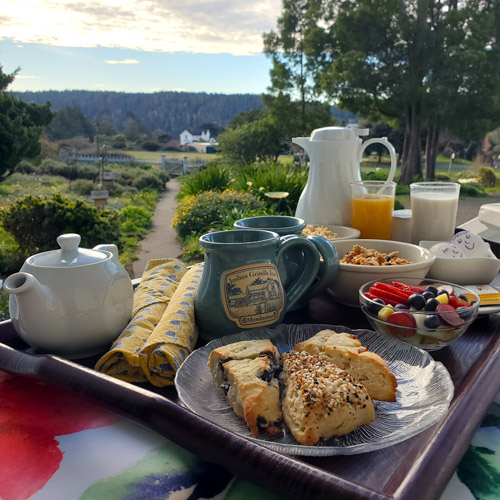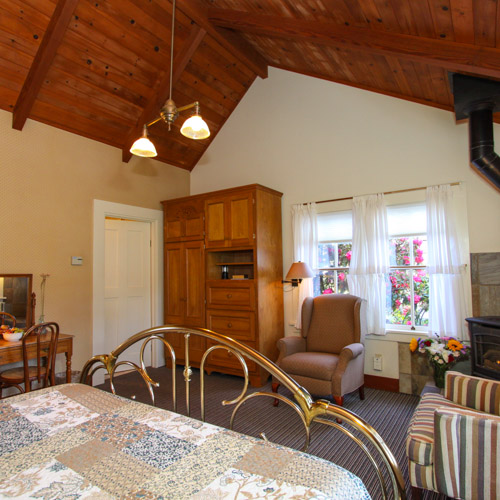 RELAXED COMFORT
Our accommodations offer a haven of carefree comfort. From heavenly beds decorated with Comfy linens, to plush robes and luxurious amenities, your accommodations reflect genuine attention to detail. We invite you to take comfort and learn more about what we are doing for our guests, but also our amazing community.
EXPLORE MENDOCINO
Our Inn provides quiet privacy a short walk away from Mendocino Village's local boutiques and renowned restaurants. This peaceful town encourages a romantic walk-through history. We invite you to explore our historical water towers, museums, enthralling coastal views and acclaimed gardens. For those looking to roam, the trails and shorelines are just minutes beyond our doorstep.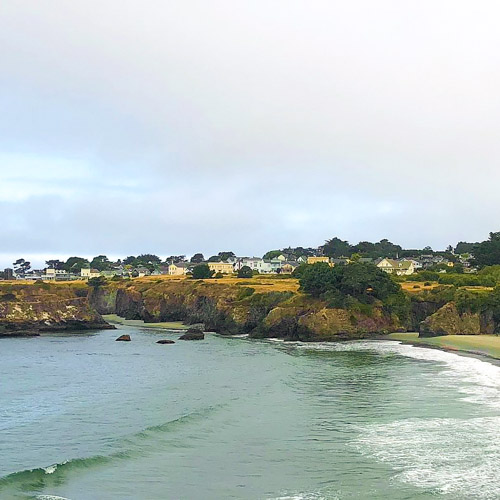 "Every review we read described our experience – the awesome Mendocino location, the charming inn, the gracious and friendly staff, yummy breakfast food… "
"We loved the view of the hummingbird flying outside our window, the nightly fireplace logs and the period decoration and furniture."
"The owner's are very helpful and friendly, the room was great with a newly added king size bed, the breakfast every morning was delicious, and the location is really good."
"Super cute and rustic feeling of the lodges. They are detailed and careful with everything here."
"The location is within easy walking distance of Mendocino, (a couple short blocks) and spectacular beach and meadow views. "